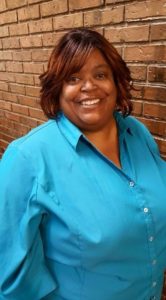 We are excited to announce The Blanche R. Dudley Character Scholarship, which is the fourth Partners for a Better Community scholarship. This scholarship is presented on behalf of the family and friends of Blanche Dudley who desire to honor her uncommon character and uplifting spirit which was shaped through Faith, Family and Fellowship. Blanche always provided encouraging words, loved unconditionally, served unselfishly and inspired others to be better than they were the day before. She was a blessing to all that crossed her path be it at school, church, home, camp, or in the workplace.
Blanche's family and friends are honored to present The Blanche R. Dudley Character Scholarship in association with the Partners for a Better Community (PBC). It will be offered to the graduating class of 2021, current High School Seniors, who are in good academic standing, maintaining a minimum 2.75 GPA. Additionally, the applicant should be one that encourages others, shows kindness in extraordinary ways, inspires those around them, and is involved in their community or church activities.
DUE TO COVID-19, THE DEADLINE HAS BEEN EXTENDED TO OCTOBER 30, 2020.
*APPLICATIONS ARE STILL BEING ACCEPTED.*